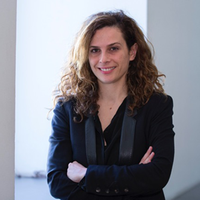 Francesca Bria
You just stopped following Francesca Bria.
You will no longer receive updates by mail.
Francesca Bria is a Senior Researcher and Advisor on information and technology policy. She has a PhD in Innovation Economics from Imperial College, London and an MSc on Digital Economy from University of London, Birkbeck. As Senior Programme Lead at Nesta, the UK Innovation Agency, she has led the EU D-CENT project, the biggest European project on direct democracy and digital currencies. She also led the DSI project on Digital Social Innovation in Europe, advising the EU on digital social innovation policies. She has been teaching in several universities in the UK and Italy and she has advised Governments, public and private organisations and movements on technology and information policy, and its socio-economic impact. Bria is an adviser for the European Commission on Future Internet and Innovation Policy. She is currently the new Commissioner of Digital Technology and Innovation for the city of Barcelona in Spain.