A participatory project exploring air quality issues through people's subjective perception and wearable technology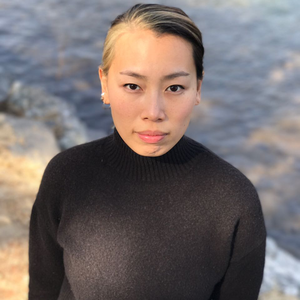 Ling Tan
Ling Tan is a designer, maker and coder trained as an architect and based in London, UK. She is interested in how people interact with the built environment and wearable technology, she also enjoy building physical machines and prototypes to explore different modes of interaction between people and their surrounding spaces. Her work falls somewhere within the genre of wearable technology, Internet of Things(IoT) and citizen participation. She is currently working at Umbrellium in London to understand social wearables through community participation. As an individual artist, she is supported by FAULT LINES programme as part of FutureEverything, UK.
Pollution Explorers
Pollution Explorers is a participatory project co-created with the hackAIR community, that make use of hackAIR platform to help citizens make sense of the complex issues around air pollution. Made up of a series of kit-of-parts experimental wearable devices that incorporate hackAIR sensors and body gesture technology, it enable users to contribute data to the hackAIR community through measuring situated air quality while being mobile in the city and at the same time, record their subjective perception of the quality of air in their environment, creating a layer of "perceptual air quality data" that could help further the air quality conversation. Through discovering and cataloguing the widely varying qualities of air and how people react to them, Pollution Explorers aims to investigate personal agency and responsibility in air quality issues among citizens. Pollution Explorers builds on a previous project that i developed at Umbrellium called WearAQ, and introduces further wearable participatory tools co-created with the hackAIR community. In WearAQ, I worked with primary school students in Tower Hamlets London to go out into the surrounding neighbourhood, measure air quality both technologically and through their own perceptions, and recorded their subjective experience using low tech wearable devices that catalogued their gestures.
About this residency
Pollution Explorers

Thessaloniki, Greece

A participatory project exploring air quality issues through people's subjective perception and wearable technology
From Nov. 17, 2017 to Nov. 30, 2018

Producer: Futureeverything
Localization: Thessaloniki, GR


hackAIR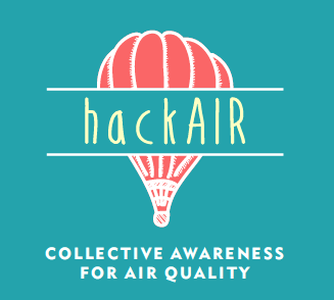 The overall objective of hackAIR is to develop and pilot test an open platform that will enable communities of citizens to easily set up air quality monitoring networks and engage their members in measuring and publishing outdoor air pollution levels, leveraging the power of online social networks, mobile and open hardware technologies, and engagement strategies.
Find more