Presentation of the residency O.R.S by HeHe
Can you introduce yourself?
Hello, I'm Helen from HeHe. HeHe is Europe's smallest art-oriented research organization. Our research efforts are geared entirely to people's undesired needs: health, security, communication, energy and the environment. As a result, the work undertaken by our researchers has a signifying impact on people's lives. We are creative. We shape technology. We design art. We abuse methods and techniques. We open up new vistas. In short, we forge the past and fake the future...
You can read more about the origins of HeHe on wikipedia: https://en.wikipedia.org/wiki/Hehe_people
Can you present your project O.R.S?
O.R.S stands for Orbital River Station, it  is a large scale floating form that reacts to the changing water currents. It form and colour resembles a giant life-ring used to rescue people in water. A form embodies the life and death issue of water level rises,  the ecological question underlying the project. The project is being developed for the Big Torrent, produced by Bipolar, a programme that invites artists to respond to the issue of sudden water level rise & risk prevention along the river Rhone. The ORS will float on the river in summer 2019 in Avignon, Arles, Lyon et Chalon. We conceive O.R.S  as an autonomous environmental machine, a laboratory  art space that aims to generate energy, observe and capture contaminants and reveal the flows of the river.
What do you expect from this residency? 
We are working with the Nano2water group at INL in Braga which investigates the potential toxicity of nano technologies in water and uses nanotechnology to monitor and capture specific water contaminants. The purpose of the residency is to find ways to integrate their research into the O.R.S. In practice, this means creating news forms for existing experiments and proposing forms for new nano materials based on the knowledge and experience of the lab. We aim to explore the plastic possibilities of nanomaterials.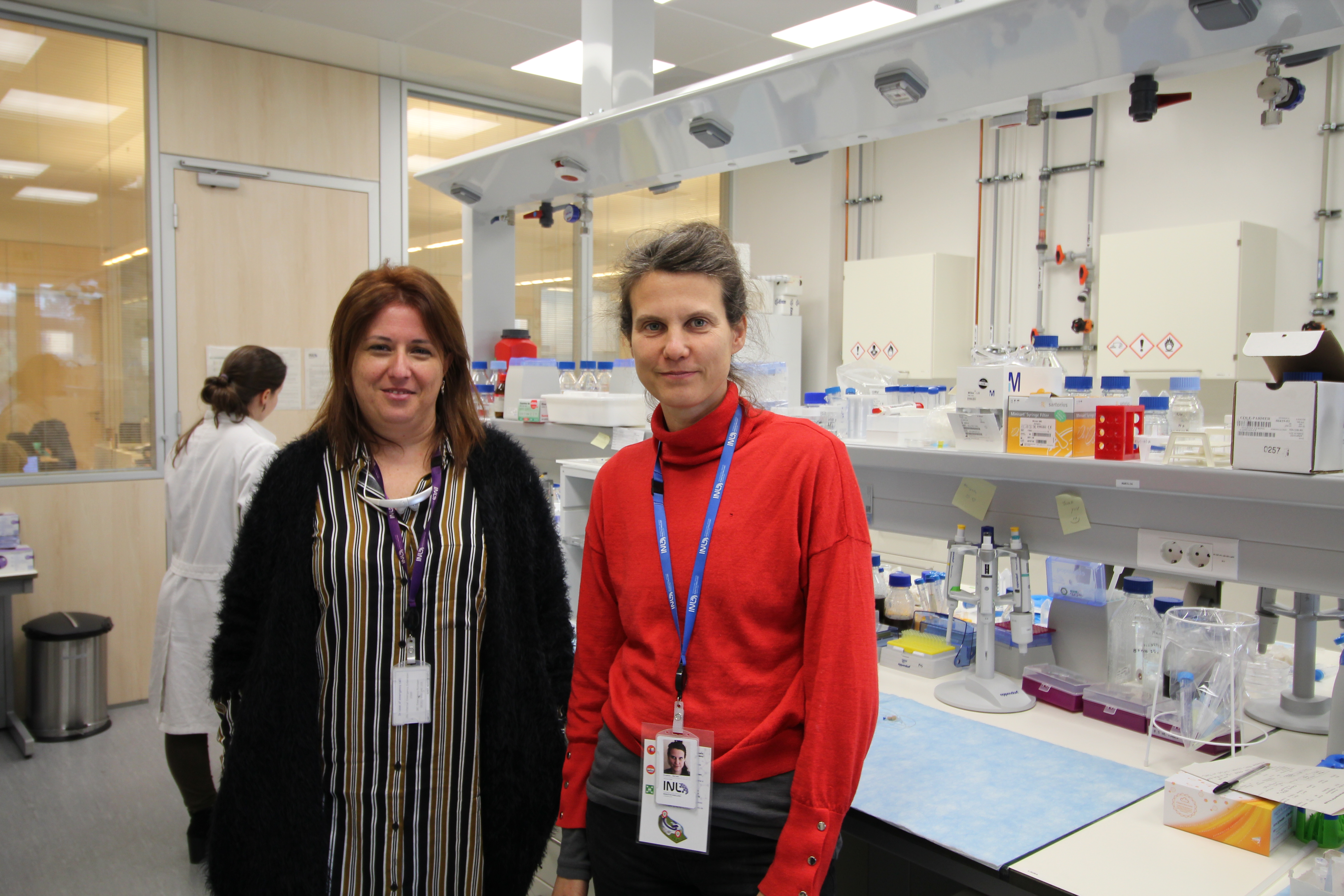 Begoña Espiña(INL), Helen Evans (HeHe)